Another vital way to support Kairos is financially. Kairos is part of KPMI, Kairos Prison Ministry
International, and is recognized as a 501c(3) charitable organization. Contributions are tax
deductible and are promptly acknowledged for tax purposes.
Individual contributions given for a specific Kairos weekend, perhaps in honor and support of family or friends serving on the team, are always welcomed. Additionally, many churches support Kairos as part of their outreach budget.
You can contribute to Kairos online using our secure server. Click the red Donate button and check out your options: You can make a one-time guest donation or set up an account for ongoing support. (By setting up an account you have more options.)  Either way, you can securely support Kairos Prison Ministry while avoiding checks, stamps and a trip to the post office.

You can also send a check or money order simply made out to "Kairos" and mailed to:
Kairos in Northwest La.
P. O. Box 5522
Shreveport, LA 71135
Financial Accountability
Kairos Prison Ministry International is accredited by ECFA , the Evangelical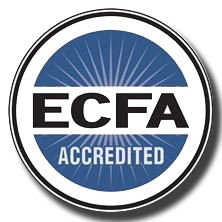 Council for Financial Accountability. Founded in 1979, ECFA provides
accreditation to leading Christian nonprofit organizations that faithfully demonstrate full compliance with established standards for financial accountability, transparency, fundraising and board governance.