What is Kairos:
Kairos is a prison ministry with a mission to develop a Christian community within a prison.  The volunteers show the love and forgiveness of Jesus Christ during a 3½‐ day Kairos Weekend through talks, meditations, chapel visits, music, listening and loving. After the weekend, small groups called Prayer‐and‐Share meet on a weekly basis; monthly Reunions are also held with the free‐world volunteers  in attendance. By having a front‐row seat to God's miracles, we are blessed by the participants through His blessings. Kairos means "In the fullness of time" or "God's Special Time."
The David Wade Kairos Advisory Council facilitates the Kairos Prison Ministry program at David Wade Correctional Center, near Homer, La.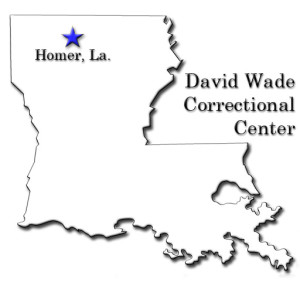 This Kairos program, whose complete name is Kairos Inside, is one of three programs of prison ministry of Kairos Prison Ministry International (KPMI), headquartered in Florida, that reaches 35 states and 9 countries.
One Ministry, Three Programs
Kairos Prison Ministry is made up of three programs, which reach over 25,000 people annually: Kairos Inside, Kairos Outside, and Kairos Torch.
Kairos Inside brings positive and negative leaders together, in both male and female prisons, for a 3 ½ day weekend designed to start building the Christian community inside the institution.
Kairos Outside is a special weekend retreat designed to support the female relatives/friends of men and women who are or have been incarcerated, or women who were unable to attend Kairos Inside while in prison, followed by a continuing ministry.
Kairos Torch offers an initial weekend, followed by a long-term mentoring process encouraging young men and women to move towards making better life choices.